Kava, the ancient tea of the Pacific Islands, is growing in popularity across the U.S. A centuries-old tradition, it promotes feelings of relaxation, focus, and happiness. A tea made with the ground root of the kava plant, its earthy taste can often be too strong for many tastes.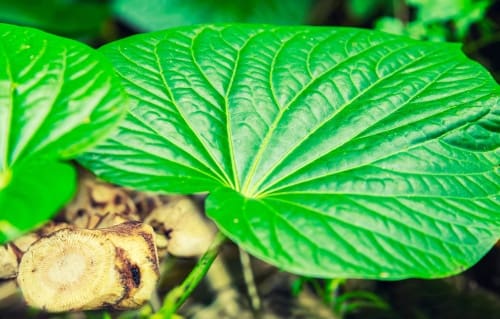 Fortunately, Kavahana, the first kava-only bar in Los Angeles, is transforming the experience into a delicious and tasty treat. We blend 100 % natural kava tea, with delicious ingredients such as oat milk, brown sugar, matcha, coconut, and rose to create a variety of delicious rotating flavors. A wonderful base for creativity, our tea flavor options are a hit with customers who love to try something new.
Where does kava come from?

This traditional tea originates in the Pacific islands. The native people brewed it during social events, ceremonies, special occasions, and spiritual rituals. By drying and grinding the roots of the kava plant and brewing it with water, this ancient tea brings feelings of happiness, relaxation, and social confidence to stressed and overwhelmed people across the world.
The earthiness of traditional kava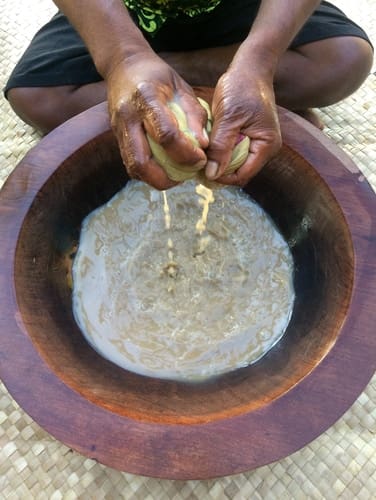 Traditionally, the native people of the Pacific islands make their tea by brewing the natural ground kava root purely with water. This creates a tea with a very peppery taste that many people find a little earthy for their liking.
We love the ancient culture around this amazing tea and we offer this traditional style of tea for our experienced kava drinkers and fans of this old method.

All about the flavor
To make the experience of kava even more enjoyable, we serve our tea in an array of delectable flavors that invoke the tastes of the Pacific. Our delicious tea drinks are perfect for enjoying while socializing with friends or enjoying some peaceful time alone.
Some of our rotating flavors include:
Matcha
Brown Sugar Milk Tea
Chocolate Creme
Saffron Rose
Blue Cloud (vanilla, blue spirulina, and coconut cream)

Are Kavahana tea drinks vegan?
Whether you enjoy keeping a vegan diet by choice or have an issue with dairy products, you can indulge in any of our 100% natural tea flavor choices with confidence. Plant-based milk like oat and coconut create tropical-tasting vegan flavors that kava fans love.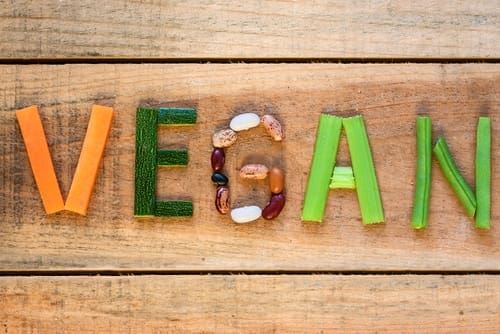 Does the experience come with hangover regret?
Unlike alcohol, kava does not create the hangover symptoms that have so many people regretting their weekends and slowly moving away from booze in their social life. Instead, it creates feelings of happiness and social confidence, without the same impairments as alcohol, creating calm and happy feelings without the same level of unpredictability as alcoholic drinks.
With a growing number of sober-curious people moving away from alcohol but still wanting to feel social, relaxed, and happy in their off time, kava bars are a chill alternative at any time of day.