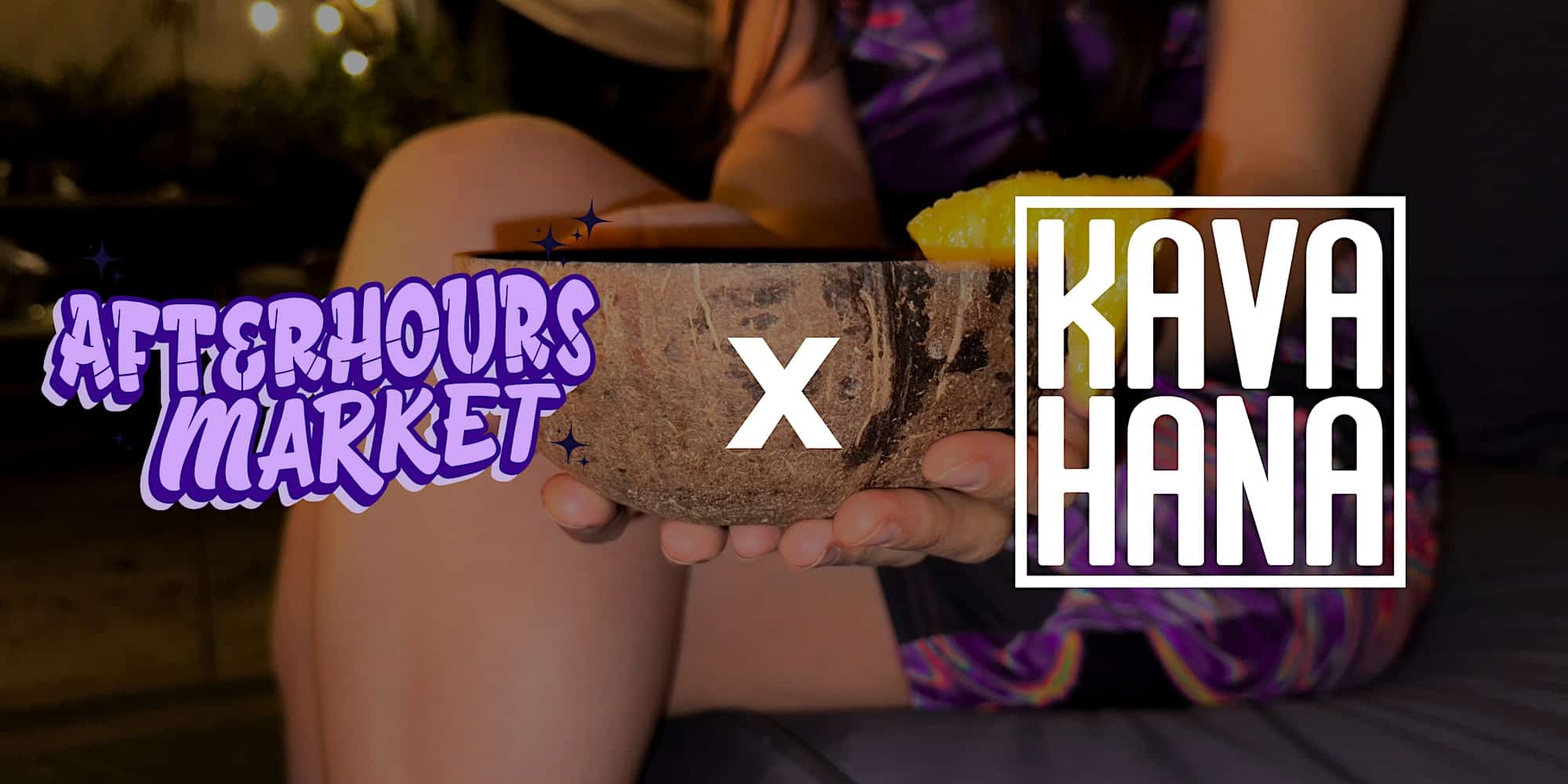 Kavahana is proud to partner with AfterHours market to share kava, a traditionally cherished drink from the South Pacific and Hawaii, with the city of Los Angeles.
Known for their vibrant night markets, concerts, and farmers markets, Kavahana has become a mainstay for kava enthusiasts and those seeking new culinary experiences. We are passionate about creating a welcoming, communal environment where everyone can come together to enjoy this traditional drink.
The AfterHours Market is more than just a flea market, it's a hub for creative individuals from across the city, boasting an eclectic mix of vendors including vintage clothing sellers, bespoke candle crafters, expert tattoo artists, live music performances, and artisan jewelry makers. There's also a variety of food vendors serving up a feast of flavors from around the globe.
As the exclusive Kava vendor at the AfterHours Market, Kavahana is thrilled to add to this vibrant community. Every cup of our kava drink offers a blend of traditional and contemporary flavors that embodies the spirit of the Pacific. Come join us at the AfterHours Market to experience the calming effects of Kava and immerse yourself in a unique cultural experience.
Immerse yourself in the vibrant atmosphere of LA's AfterHours Market and discover Kavahana – your gateway to an authentic South Pacific and Hawaiian drinking experience. Share a cup, share the tradition, and be a part of the Kavahana community.