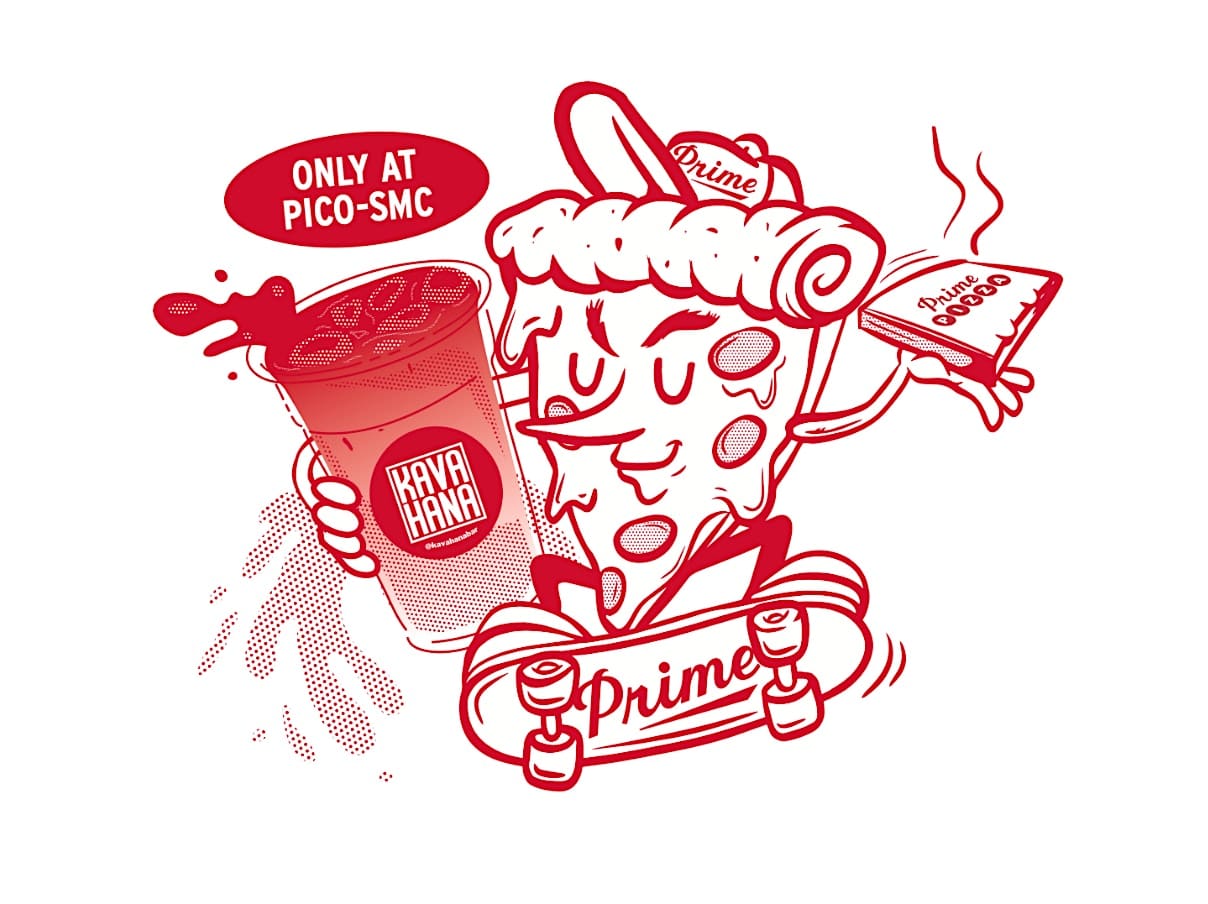 You're invited to the WORLD'S FIRST PIZZA & KAVA FRIENDSGIVING PARTY, featuring Prime Pizza and Kavahana
You're invited to the FIRST-EVER PIZZA & KAVA PARTY, featuring Prime Pizza (best pizza in LA) and Kavahana (LA's first kava-only bar serving the world's best nonalcoholic drink you can FEEL).
What's kava? 🤔 It's a drink made from the roots of the kava plant that promotes feelings of sociability, relaxation, and happiness. It's a cultural drink that's been enjoyed for over 3000 years in the South Pacific and Hawaii. And now, IT'S IN LA!!!
Celebrate the spirit of togetherness this week before thanksgiving with a unique twist at Prime Pizza in Santa Monica! Join us on the patio for an unforgettable evening of delicious New York-style pizza and the happy tingles of kava made fresh by Kavahana.
So, mark your calendars for Thursday, November 16th at 6 PM, and come ready to indulge in the BEST PIZZA IN LA and LIVE TINGLY with Kavahana's kava drinks. Let's make this Friendsgiving an evening to remember!
See you there and of course, bring your friends and be prepared to make new ones!!! 😄
Connect with Prime Pizza & Kavahana:
Prime Pizza Instagram (@primepizzala)
Kavahana Instagram (@kavahanabar)
Kavahana TikTok (@kavahana)